Bee Nest under my Mother's Carport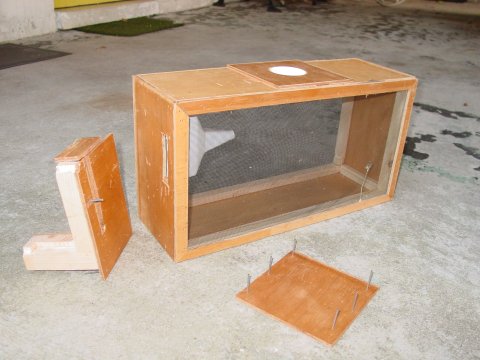 I built this trap and adapter to capture the existing bees.
This device allows the bees to go in but not come out.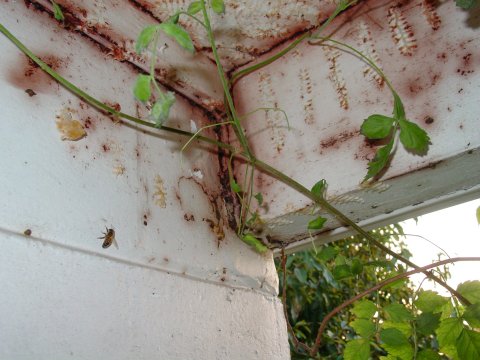 The bees nest was behind the wall.
The discoloration is from the previous year (Aug. 2003)
when I removed their honey combs.
They decided to build inside the wall this year.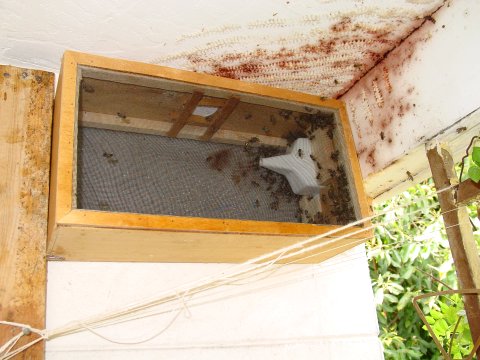 Trap in place... filling up with bees (3-13-04).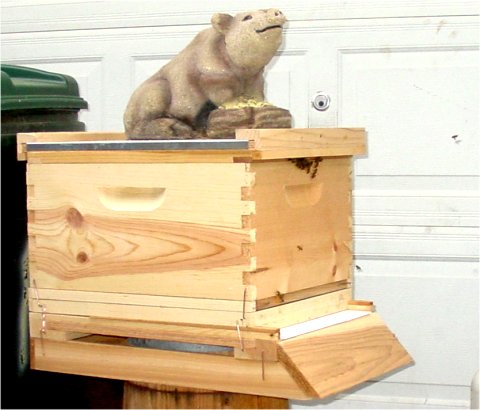 Bees in their new home with a new queen (3-15-04). I purchased their queen from Harold P. Curtis Honey Company.