Old Man Riggs attended the annual Festival on Saturday. Not to see the parade, but only to sample some new foods and talk with friends. He talked with friends from his past (Sara Townsend, Cassie Zehtner, etc.). He tasted some cane syrup and swamp cabbage salsa.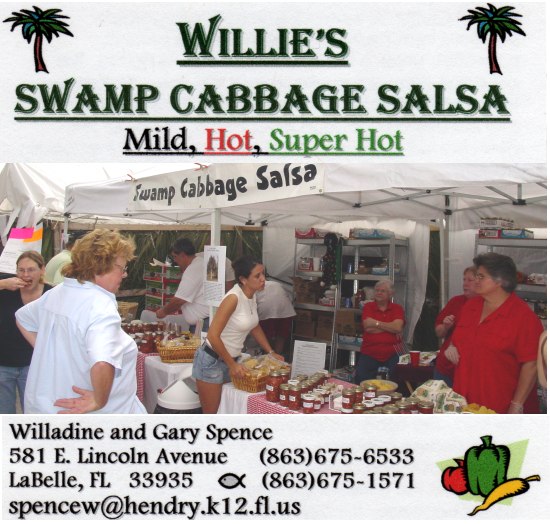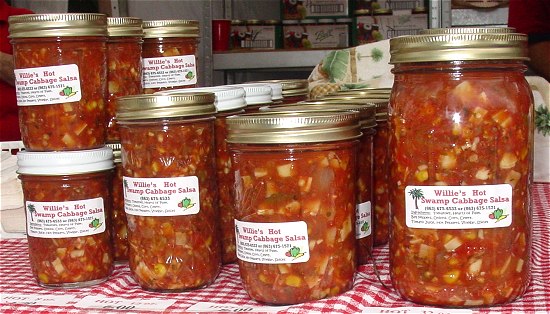 Willie's Swamp Cabbage Salsa was excellent. The MILD salsa was exactly that... very mild. The Hot was a very nice Medium. Very good on corn tortilla chips. Ingredients: Tomatoes, hearts of palm (swamp cabbage), bell peppers, onions, corn, celery, tomato juice, hot peppers, vinegar, and spices.
The Annual Ortona Cane Grinding Festival sponsored by the Ortona Volunteer Fire Department (First Full Weekend in February at the Larry R. Luckey Indian Mound Park on Hwy. 78, East of LaBelle in Ortona, FL) got rained out this year, but they were able to obtain a spot at the Swamp Cabbage Festival.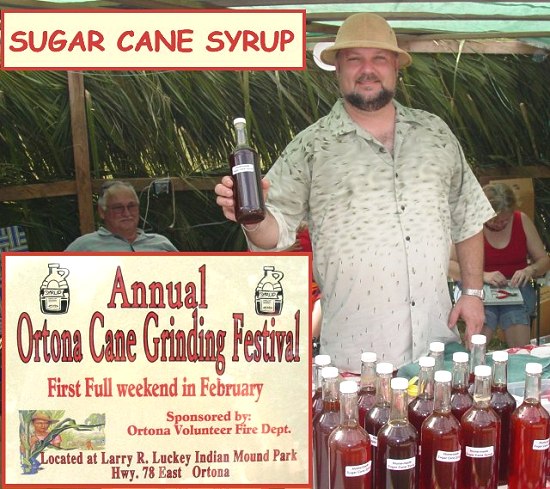 The Sugar Cane Syrup was also very tasty if you like the flavor of sorghum. Would be great on buttermilk biscuits or on pancakes. The syrup was cooked in open cast iron sugar cane syrup kettle.