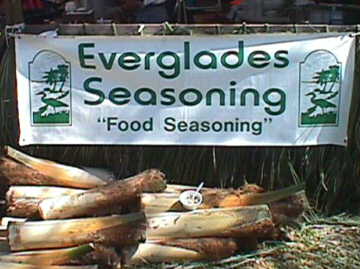 Everglades Seasoning (***) is Old Man Riggs's favorite seasoning for swamp cabbage, steak, and hamburgers. Close-up shot of the swamp cabbage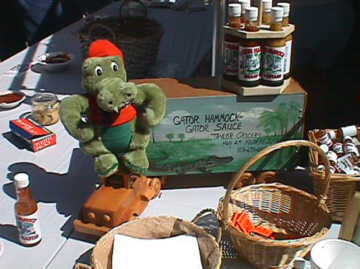 Old Man Riggs' favorite hot sauce is Gator Hammock, Gator Sauce from Felda, FL. Display of sauces at the festival. Gator Hammock also makes another favorite Cooter Rub.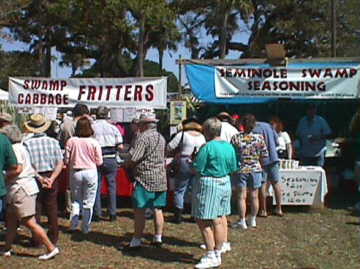 Swamp cabbage is great boiled and seasoned with bacon and ***, but it is also good mixed in a batter and deep fried.... the result "Swamp Cabage Fritters".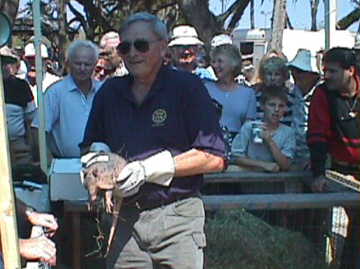 "Gentlemen start your 'dillos". Armadillo racing at its best. Take a look at the whole gang and the winner of this event.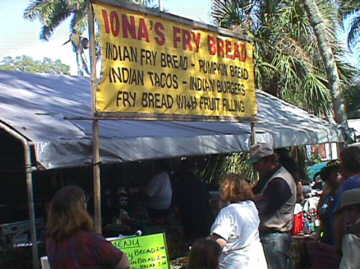 Great "fry bread" and "pumpkin bread" from LaBelle's Indian neighbors. Take a look at the cooks and their kitchen. Old Man Riggs eating pumpkin fry bread.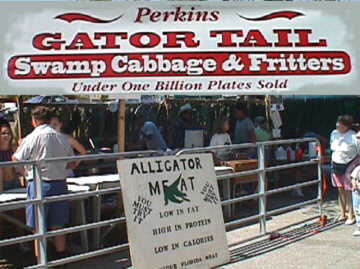 If all this is not enough, then they also have gator tail. One place was even selling ostrich meat. I heard that they serve up the losers in the armadillo races also (just kidding).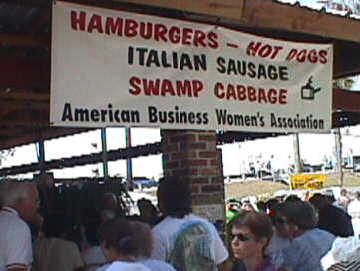 The ABWA dips up and strains some swamp cabbage and the people enjoy.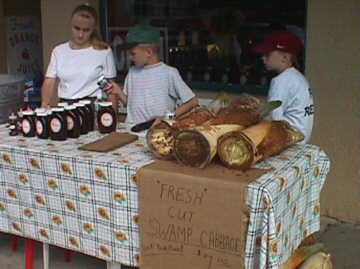 This ain't no Koolaid stand. "Get your honey and get some fresh raw swamp cabbage.... you do the cookin'"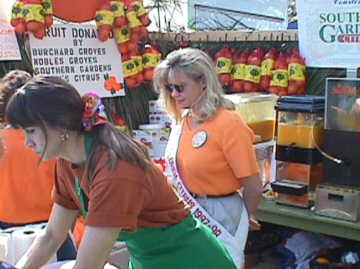 Debra serves some orange jelly while Miss Citrus keeps abreast of the situation. Debra is a LaBelle High Grad ('69) and former classmate of Old Man Riggs.